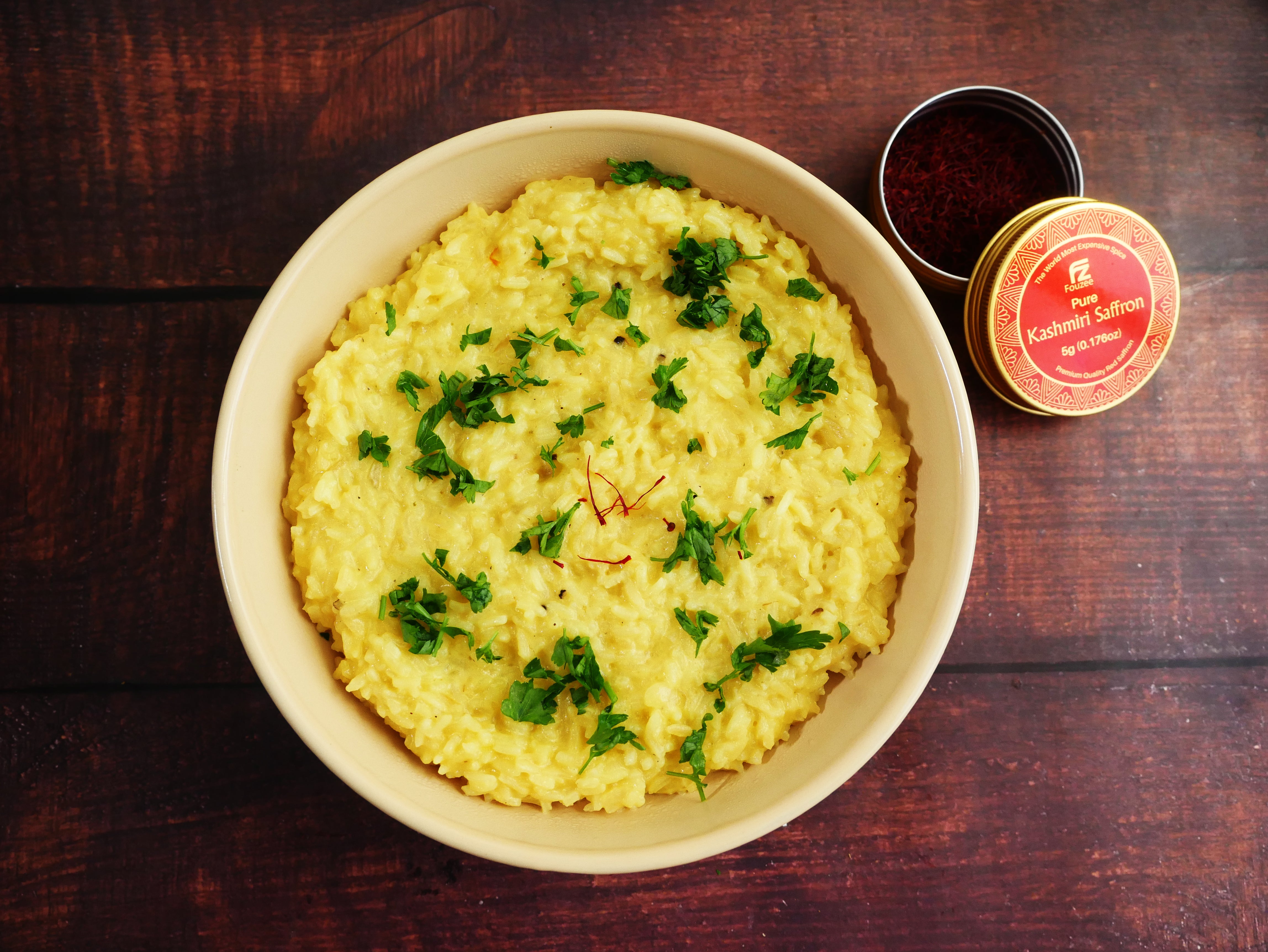 Ingredients:
Fouzee Kashmiri Saffron, ½ tsp.
Milk, 3 tbsp.
Oil, 2 tsp.
Chopped onions, ½ cup.
Chopped onions, ½ cup.
Arborio rice, 1 cup.
Water, 2 cups.
Black pepper, 2 tsp.
Parmesan, ½ cup.
Salt to taste.
Parsley to garnish.
Instructions:
Infuse the Fouzee Kashmiri Saffron in 3 tbsp warm milk by steeping it for 5-10 minutes.
Heat oil in a pan and add the onions. Saute till soft.
Add in the chicken stock cube and the rice and mix till fully combined.
Add water, black pepper and let cook.
Once the rice is done, add in the salt and the parmesan cheese.
Garnish with parsley and enjoy!