Saffron Pistachio Ice Cream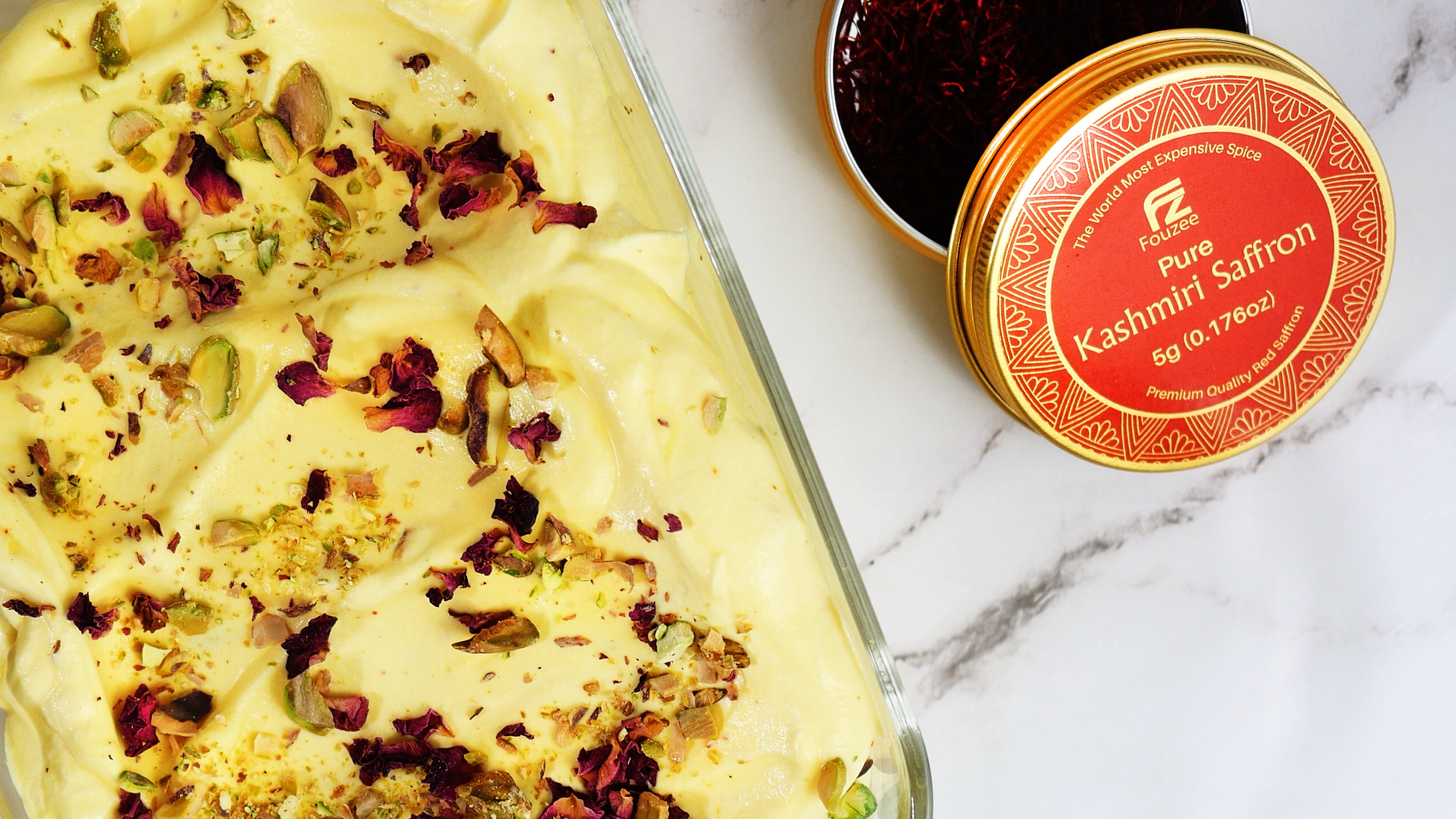 Ingredients:
Fouzee Kashmiri Saffron, 10-12 strands

Condensed milk, 1 cup

Vanilla extract, 2 tsp

Pistachios, 1/2 cup, chopped

Whipping cream, 2 cups

Rose petals and more chopped pistachio for garnishing.
Instructions:
Grind 10-12 strands of Fouzee Pure Kashmiri Saffron in a mortar and infuse in 4 tbsp milk for 30 minutes.

In a bowl, mix the condensed milk, vanilla extract and the saffron infused milk. Mix well. Add in the chopped pistachio as well.

In another bowl, beat the whipping cream on high till it forms peaks. This should take about 3-4 minutes.

Add in the saffron-pistachio mixture to the cream and slowly mix without beating. 

Garnish with rose petals, pistachio and saffron as desired.

Freeze for 3-4 hours and serve!