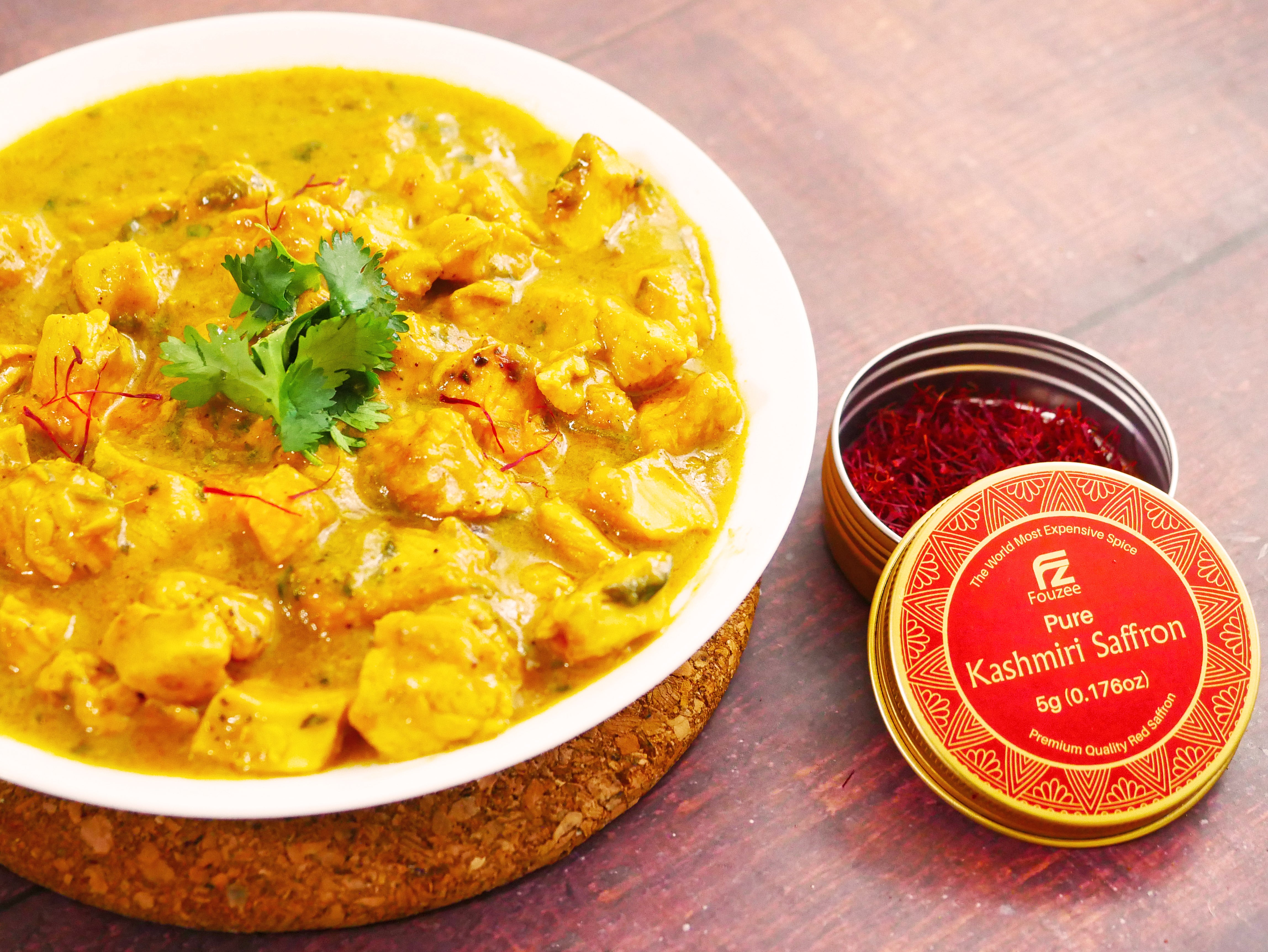 Ingredients:
Fouzee Kashmiri Saffron, 5-6 strands.
Milk, 3 tbsp.
Oil, 2 tsp.
Ginger garlic paste, 2 tsp.
Green chili paste, 1 tsp.
Fried onions, ½ cup.
Tomato paste, 3 tbsp.
Boneless chicken, 1.5lb.
Salt, 1 tsp or to taste.
 Cumin powder, 1 tsp.
Garam masala powder, 2 tsp.
Water, ½ cup.
Coriander, ½ cup.
Instructions:
Infuse the Fouzee Kashmiri Saffron in 3 tbsp warm milk by steeping it for 5-10 minutes.
Heat oil in a pan and add in the ginger garlic paste and the green chili paste. Saute for 1-2 minutes taking care not to burn.
Add in the fried onions, tomato paste and saute for another minute.
Add in the chicken followed by salt, cumin, garam masala and stir.
Add in water and let it cook until the chicken is done.
Garnish with coriander and enjoy.