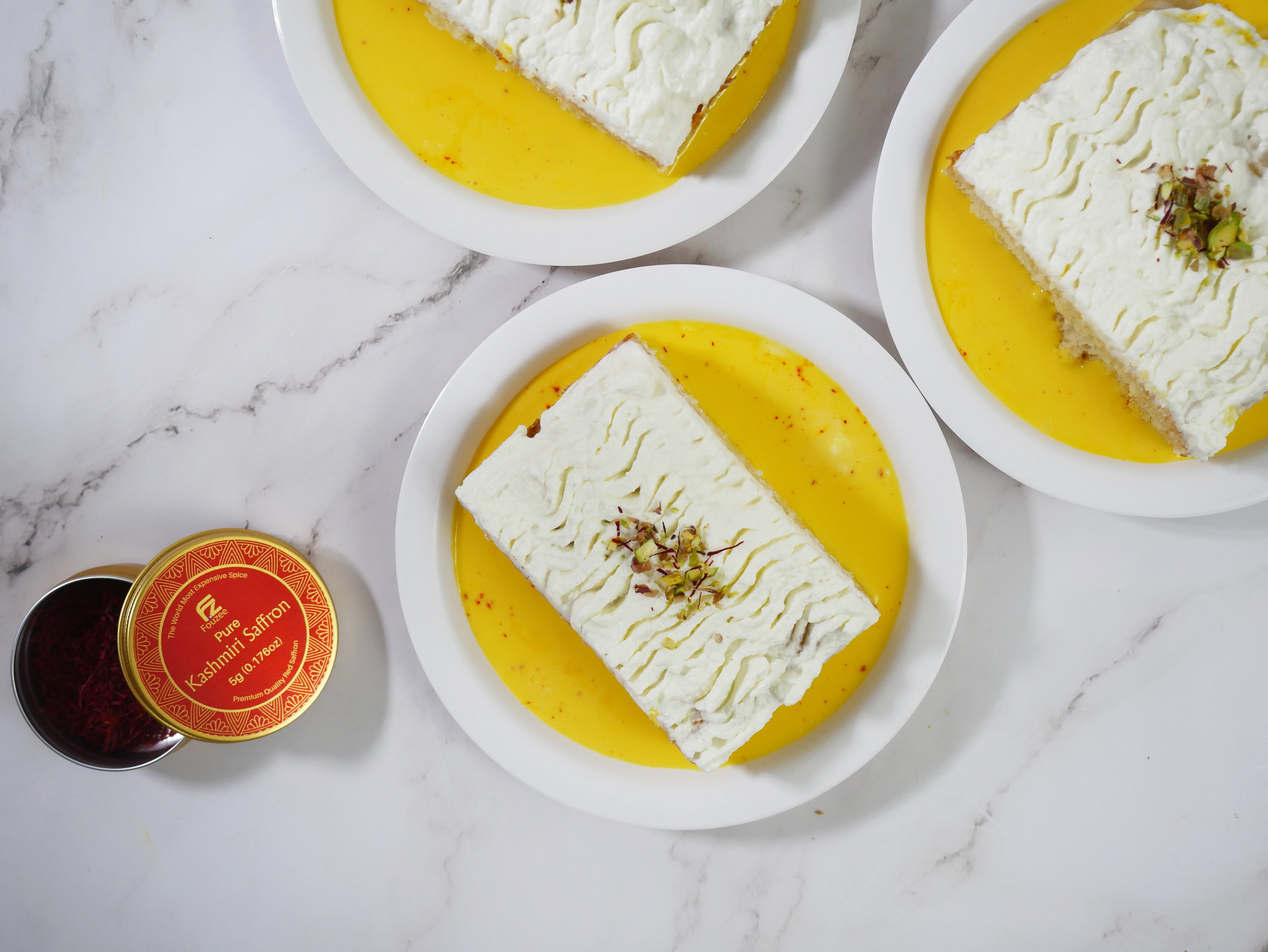 Ingredients:
1. Fouzee Pure Kashmiri Saffron, 1 tsp
2. Milk, 3 tbsp
    d. Granulated Sugar, ¼ cup
    e. 
Self-rising flour, 1-¼ cups
4.
For the saffron syrup:
    a.  
Whipping cream, ¼  cup
    b.  
Condensed milk, ¼ cup
    d.  Fouzee Pure Kashmiri Saffron, 7-8 strands,crushed
5. 
For the cream layer:
    c. 
Pistachio and saffron for garnishing
Instructions:
1. Infuse 1 tsp of Fouzee Pure Kashmiri Saffron in 3 tbsp milk.
2.
In a bowl, mix the ingredients for the cake and the saffron infused milk
.
3.
Bake for 20-30 minutes at 355F.
4.
Mix all the ingredients for the saffron syrup in a measuring jar and set aside.
5. For the cream layer, beat the ingredients listed with an electric mixer until stiff peaks form.
6.
Once the cake is done, let it cool and layer it with the whipping cream mix. Form patterns with a fork or so to get the desired look.
7.
 Cool in the refrigerator for 30 minutes.
8.  
Once cool, cut the cake into squares to serve.
9.  
Pour in the saffron syrup around each of the cut cake pieces.
10.
Garnish with pistachio and saffron and serve!