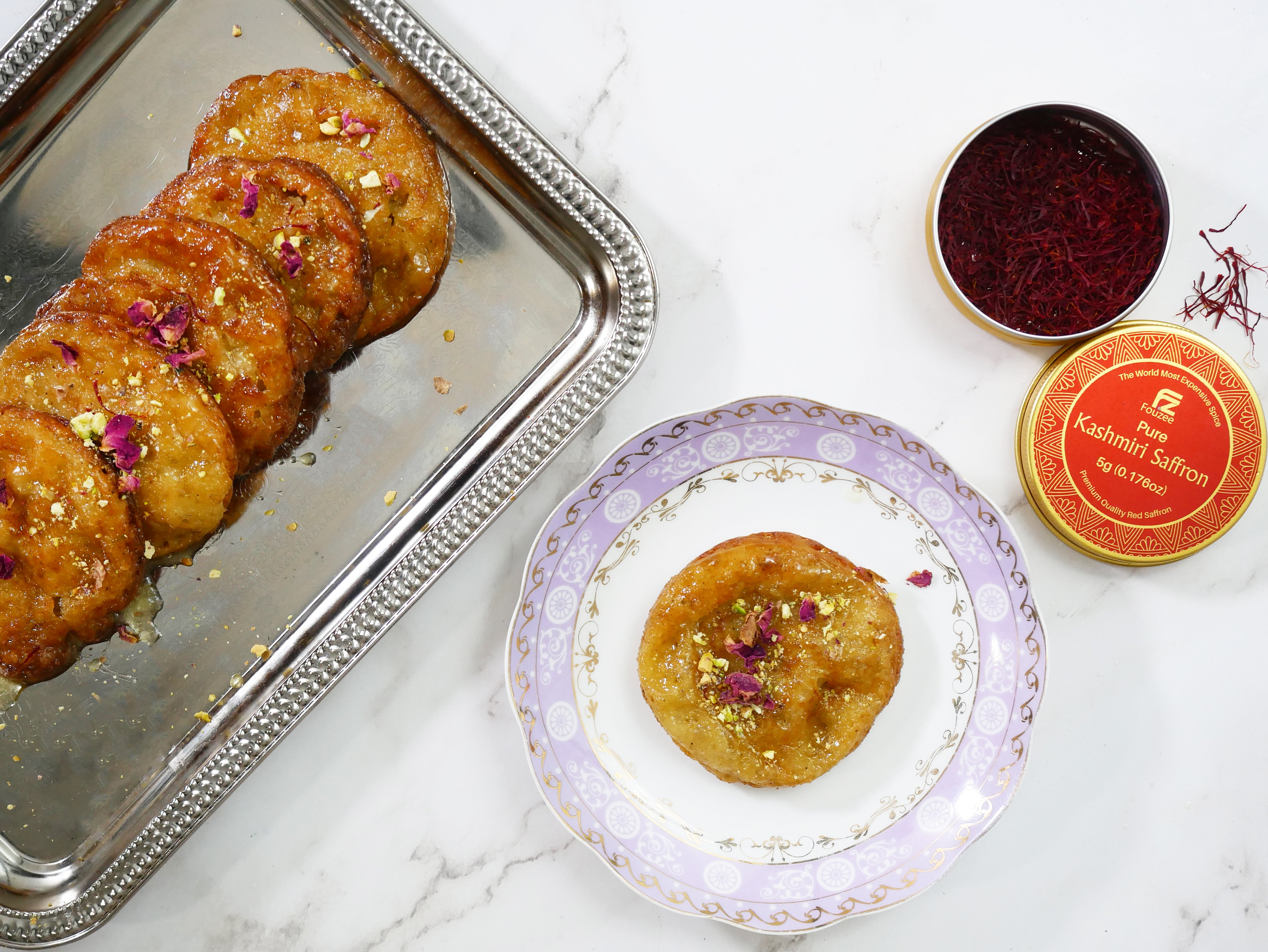 Ingredients:
1. For the Malpua cakes:
    b. 
All purpose flour, ½ cup
    e. Ground black pepper, ½ tsp

    a. 
Fouzee Pure Kashmiri Saffron, ½ tsp
Instructions:
1.
Mix all the ingredients for the Malpua cakes and set aside for 30 minutes.
2. Fry the malpua batter, pouring half a spoon at once into hot ghee, making small puris. Flip and fry on both sides until golden.
3. Add the sugar syrup ingredients to a sauce pan and cook until sugar dissolves and the syrup reaches a 'one-thread' consistency.
4.
Soak the malpuas  in the sugar syrup for 1-2 minutes.
5. Garnish with rose petals, pistachios and enjoy!