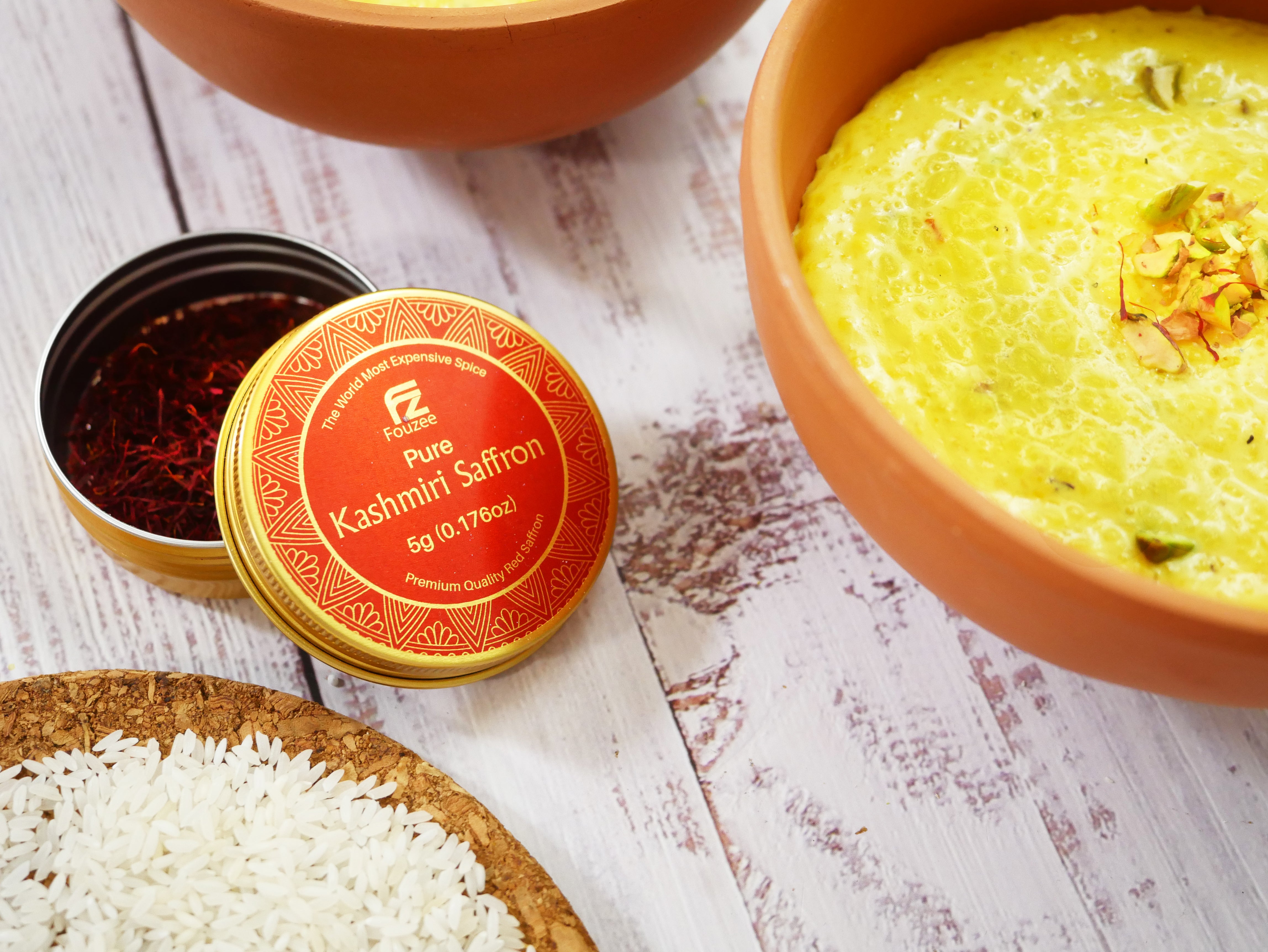 Ingredients:
Fouzee Pure Kashmiri Saffron,  2 tsp

Milk, 4 cups

Rice, 1/2 cup

Sugar, 1 cup or to taste

Pistachio for garnish
Instructions:
Wash and soak the rice for 30 minutes. Then strain the rice and let it dry and make a coarse powder.

In a bowl, add 1 tsp saffron, ½ cup milk and mix well.

Boil the remaining milk and once the milk boils well, add in the saffron milk mixture. 

To this, add the ground rice. 

Cook till the rice is done and then add the sugar and continue cooking for another 3-4 minutes.
6. Once done, serve hot or chilled after garnishing with sliced pistachios.