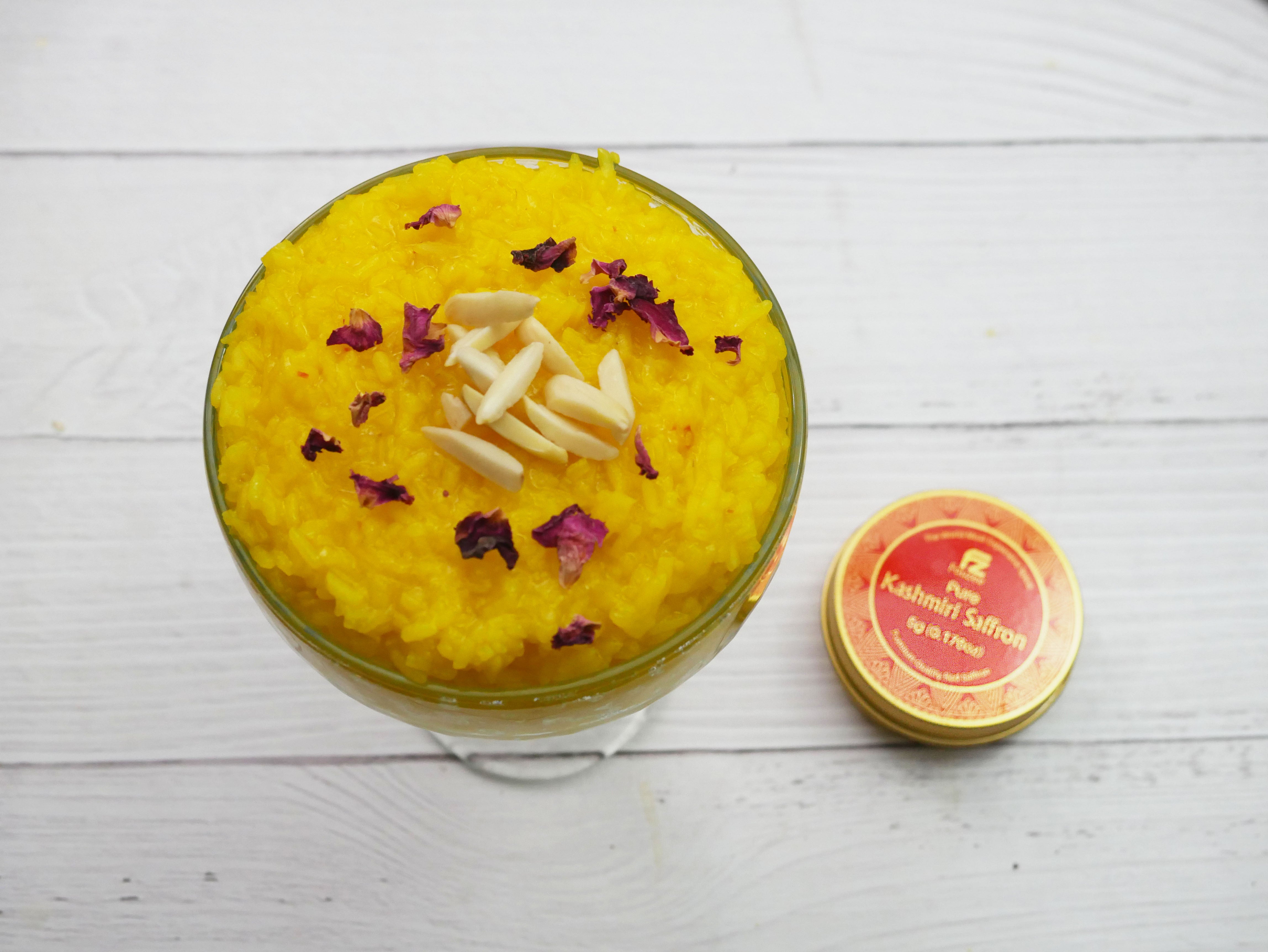 Ingredients:
Fouzee Kashmiri Saffron, 1 tsp

Water, 2.5 cups

Rose Water, 1 cup

Sugar, 1.5 cups

Garnish, almonds & rose petals. Instructions:

Grind ½ tsp Fouzee Kashmiri Saffron in a mortar.

Boil 1.5 cups water and add 1 cup Jasmine Rice and cook till the rice is done.

Add another 1 cup boiling water followed by 1 cup of Rose water.

Add in 1.5 cups of sugar and the Ground Saffron and cook till sticky.

Garnish with slivered almonds, rose petals and enjoy!